What's Going On At Brevard Lumber Yard?
 Upcoming Events at Brevard Lumber Yard 
Brevard Lumber Iron Pour (White Squirrel Festival)
Saturday, May 25, 2013 @ 2:00 pm
Things are heating up down at the Lumber Yard. The Mountain Sculptors Guild is back in town! Come out during the White Squirrel Festival for an amazing event! Watch experienced craftsmen create metal sculpture in person. This is an event for all ages. Scratch blocks will be provided for the kids to create their own personal art. Mold making will be instructed by international artist, Barren Brown. Delicious fare by Marco's Trattoria, music from Sound Extreme Entertainment and local beer will be provided. This is a great addition to all of the activities happening in town. You don't want to miss this one!


 More info on Facebook
 Past Events at Brevard Lumber Yard 
Taste Of Transylvania Raises Funds For Education Foundation – Brevard NC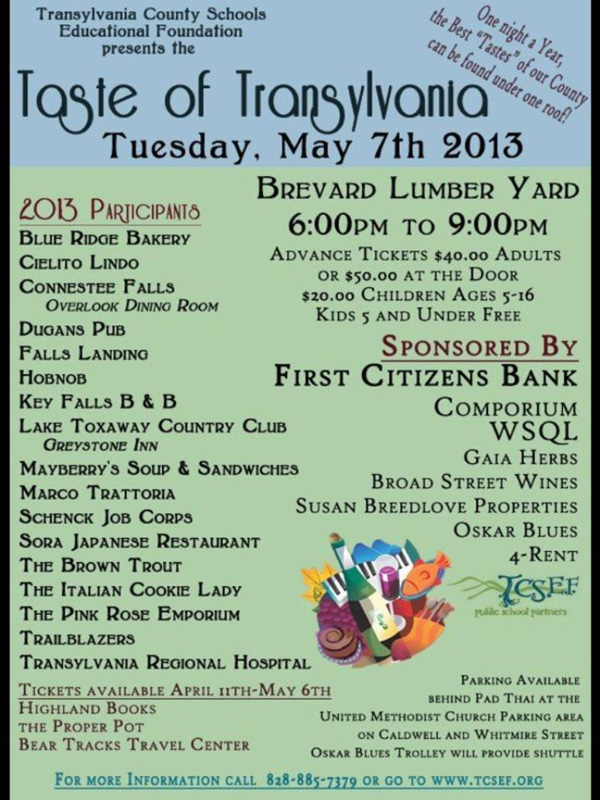 Details for the Taste of Transylvania, the premier fundraiser for the Transylvania County Schools Educational Foundation (TCSEF), are being finalized. The TCSEF provides annual mini-grants to enrich the opportunities of our public school students by supporting innovative programs provided by teachers and school administrators. Since its reorganization in 2008, the TCSEF has provided $48,000 in mini-grants to our public school teachers.
A terrific committee of community volunteers has been working diligently to recruit restaurants, sponsors and silent auction participants. First Citizens Bank returns as the lead sponsor the event, and this follows with First Citizens' commitment to public education.
They also serve as sponsor of the annual "Teacher of the Year" awards through the Transylvania County Public Schools.Comporium, Gaia Herbs, Broad Street Wines, Oskar Blues, WSQL, Susan Breedlove Properties and 4-Rent are also participating as sponsors.
This year, the event will be held at the Lumberyard between King Street and French Broad Avenue. Recipients of this year's grants from the Educational Foundation will be present to show the benefits of this fundraiser. Fifteen of the community's finest restaurants will be providing a "taste" of their foods.
Attendees will be asked to vote on the best appetizer, the best entrée, the best dessert, and the best overall. The Silent Auction committee has assembled a fabulous selection of items for bidding, and the agricultural programs from both Brevard High and Rosman High will have floral and garden items available for sale just in time for Mother's Day.
The event will run from 6 p.m. until 9 p.m. Tuesday, May 7. Ticket prices are $40 for adults and $20 for students under the age of 18. Employees of Transylvania County Schools receive a discounted ticket price.
Tickets may be purchased at Highland Books, Proper Pot, or Bear Tracks Travel Center.
For more information on this exciting event, please contact Jessica Merrill at the Transylvania County Schools, 884-6173, or by email jessicam@tcsnc.org. (Source: The Transylvania Times)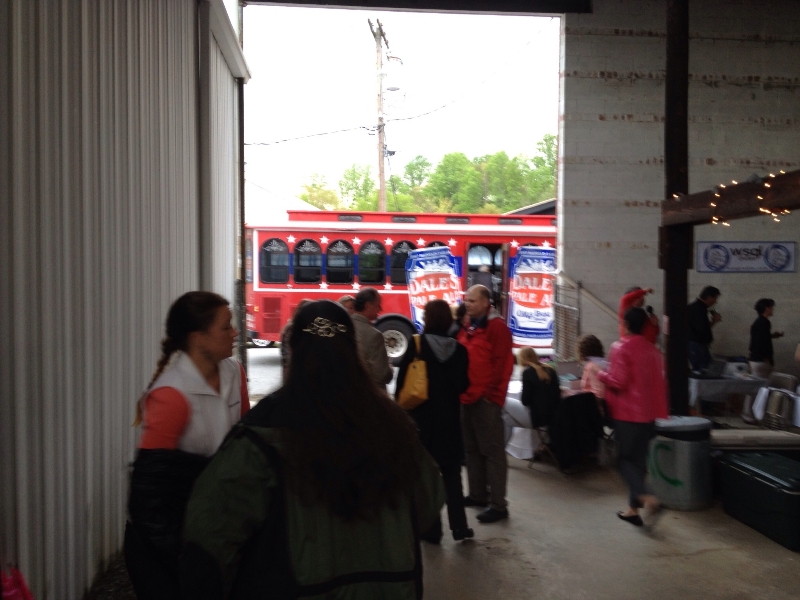 Please join us for the opening reception of the new Haen Gallery in Brevard North Carolina. Opening begins on Saturday February 16th, 5:30 at 200 King Street Brevard NC. Featuring regional and national artists:
Larry Gray, Ann DerGara, Samuel Owen, Kenson, Adam Walls, Dana Gingras, Ursala Gullow, Galen Frost Bernard, Rusty Wolfe, Steven Seinberg, Jason Emory, Gretchen Weller Howard, Mary Farmer, Mark Connelley, Hayden Wilson, Chris Strassner, Barron Brown, Justin Blowers, Ben Elliot, Robert Gardner
and more… Please contact the
Haen Gallery (828) 254-8577
for more information.

Join us!
High Tide – Shannon Whitworth from Emilee Warner on Vimeo.
The Fox Fire performs a live acoustic set at Brevard Lumber Yard. With three new songs off of their newly released album "John Robert".


 The Fox Fire Facebook Page

Running on E @ Brevard Lumber Yard

 Running on E Facebook Page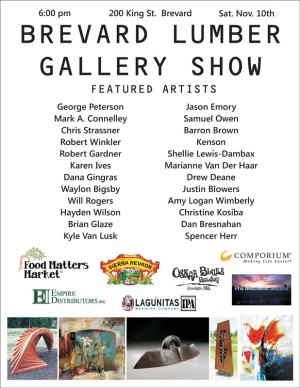 Come out and enjoy a fine evening of live music, great food, movie screening, and Fine Art Gallery Show. The show will feature many regional and national Sculptors and Painters. A night furnace pour demonstration will be held courtesy of Blue Ridge College and a Fire Art Performance will be provided by our friends at 3rd-Degree-Burners.
Our Sponsors for the event include- Food Matters Market, Comporium of Brevard, Sierra Nevada, Oskar Blues, and Leder Properties.
The Real We: Wedding Locations Reflect Your Personality By Jennifer Fulford – The Laurel of Asheville – September 2016 Once upon a time, tradition typically dictated wedding decisions. But couples are crafting new fairytale events these days, revising the standard storyline to create weddings that reflect who they are as a twosome. This new chapter […]
Read More
---
By Kevin Fuller – Transylvania Times, Jan 14th, 2016 The face of downtown Brevard is changing again as a long-time East Main Street business is headed to the Brevard Lumberyard, and the building it currently sits in is up for sale. The Underground Salvage Co./Architectural Antiques, located on East Main Street, will soon move to a […]
Read More
---
Older Entries »
The Railroad Avenue / King Street / Whitmire Street neighborhood is undergoing a period of transition.  In recent years, long-standing businesses in the area have moved elsewhere or simply gone out of business.  The public infrastructure and many private properties are aged and in need of significant improvement…. Read more
Click here to view/download the work plan for this project