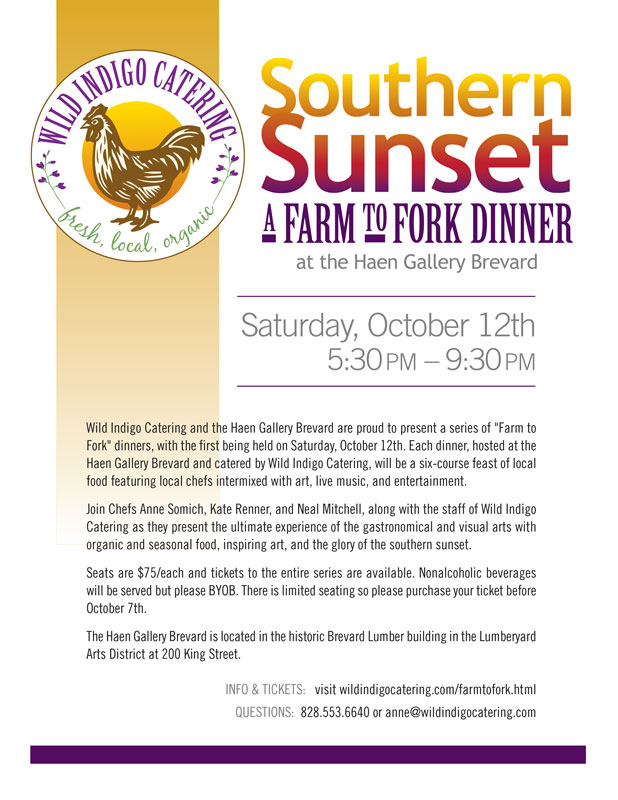 Wild Indigo Catering and the Haen Gallery Brevard are proud to present a series of "Farm to Fork" dinners, with the first being held on Saturday, October 12th. Each dinner, hosted at the Haen Gallery Brevard and catered by Wild Indigo Catering, will be a six-course feast of local food featuring local chefs intermixed with art, live music, and entertainment.
Join Chefs Anne Somich, Kate Renner, and Neal Mitchell, along with the staff of Wild Indigo Catering as they present the ultimate experience of the gastronomical and visual arts with organic and seasonal food, inspiring art, and the glory of the southern sunset.
Seats are $75/each and tickets to the entire series are available. Nonalcoholic beverages will be served but please BYOB. There is limited seating so please purchase your ticket before October 7th.