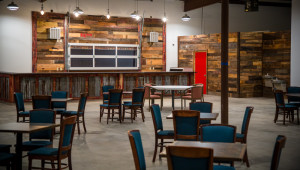 Do you need a space big enough to comfortably seat up to 300 people?
 If so, consider the LumberYard for your next business meeting or conference.
We are perfect for annual meetings, guest speakers, team-building exercises, corporate strategy sessions, or even special occasion parties.
Call Irina now at 404.310.2442 for availability and more information or fill out the rental inquiries form. We will work closely with you to design your meeting or corporate event.